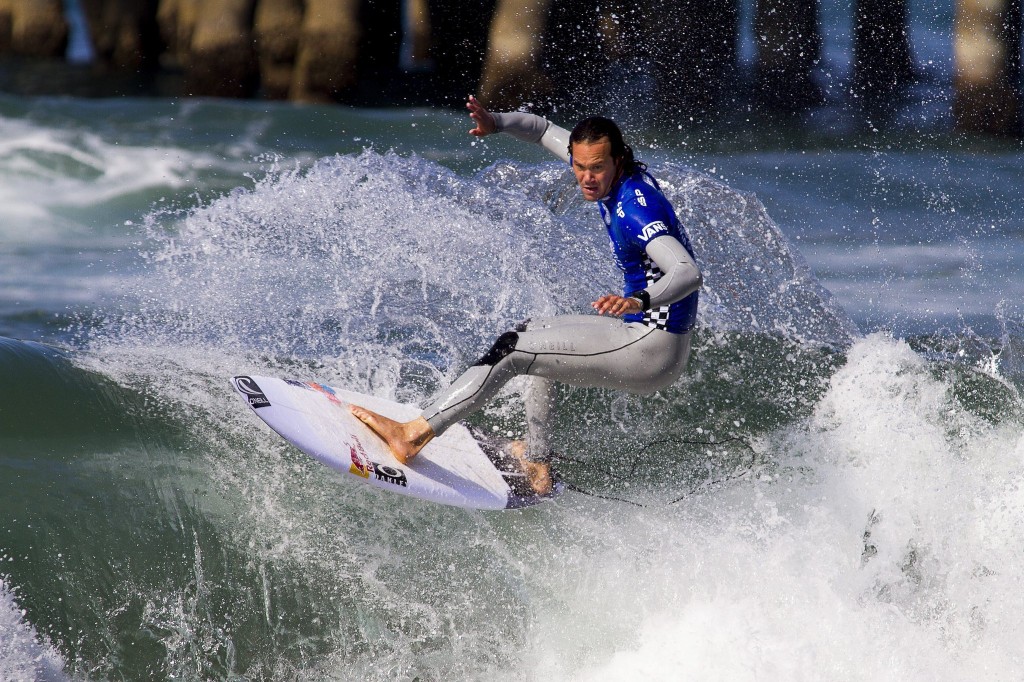 The Vans US Open of Surfing is all wrapped up for another year, the adrenaline-pumping days, the wild booze-fuelled nights, what one hell of a festival it was. But wait, even though Huntington Beach transforms itself into the venue for what could be called the craziest action sports festival the world over, lets not forget about exactly what is at the centre of this monumental gathering of young and old… the US Open of Surfing. First and foremost, it is a surfing competition, so lets start here.
Toledo and Tyler take the Surfing Crowns
Somedays the waves were good, some days the waves were bad, but the show still went on. Surfers from the WCT, like Jordy Smith and Julian Wilson, joined the show despite the event being a Qualification Series event. Slater should have been there too, but an old shoulder injury kept him out the water. Despite being the US Open, it was two Brazilian surfers who battled it out in the final, Felipe Toledo and Willian Cardoso. Toledo's repertoire of airs sealed him the victory, but there is no denying in was a close match. Watch the final day highlights below.
Now over to the women, and it was a WCT event for them, as they missed out on epic J-Bay last month. In the finals it boiled down to all Australian affair, with 5-time world champion Stephanie Gilmore pitted against world number 4 Tyler Wright. The final started with an ominous lull, with neither surfers catching waves in the first 10 minutes, so the heat was reset. Gilmore kicked off the battle but with no big score, and Wright's first wave also scored a mid 3 pointer. Gilmore found the wave she needed and scored a 7.33, holding the lead until the last 10 minutes when Wright caught a break close to the pier and slashed to an 8.67 wave. Another excellent wave soon after put her in the lead, and Gilmore couldn't get back on top. Tyler Wright won with less than a point between them, Wright 14.77 and Gilmore 13.16. Watch how the semis and finals unfolded on the day in the next video.
Then there's the Van Doren Invitational 
Skateboarders and BMX riders were invited to the Vans bowl to lay down their skills alongside the surf contest to keep the crowds hooting. Epic bowl riding ensued, and with $25,000 prize money for whoever took first place all the competitors pushed each other to go higher and bigger with their tricks. For the skateboarding contest it was Raven Tershy who went home with the cheque on the day. But better to watch than read, so check out the last day of the skateboarding at Huntington Beach in glorious video.
Here's Waiting Until Next Year…
So that's it, for now Huntington Beach will recede back into its normal day to day routine, but before we let this year's festival fade away into happy memories, let's watch some of the joy to brought to the surfers who competed. Until next year…