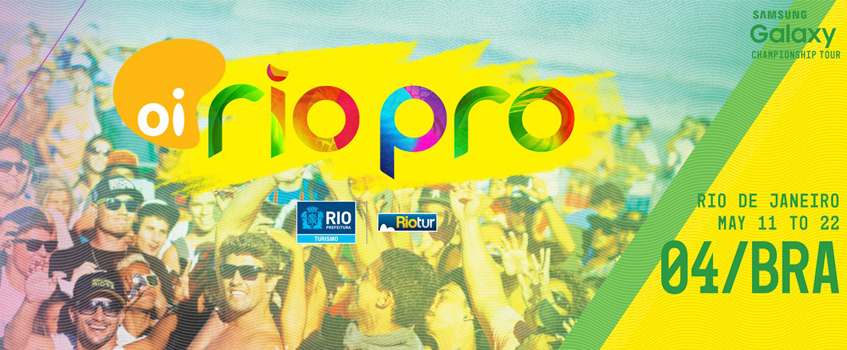 The Brazilian leg of the word tour is done and dusted, and what a show it was. Early upsets in the round stages, dredging beach break barrels, insane aerials and a big shake up on the men's rankings leaderboard. The Oi Rio Pro 2015 was held at Barra de Tijuca, at a spot known as Postinho, and this punchy beach break really served up the goods in the water, with the Rio de Janeiro crowds created a wild atmosphere on land. The Brazilian contingent having the home advantage meant the odds were always on them to do well, but the rest of the guys and girls on tour really took it to them.
What Happened in the Rounds?
The competition kicked off with all the surfers putting it on the line to progress through to the final rounds. Just look at how Felipe Toledo sets the precedent for the rest of the event with this huge backside air in Round 1.
Slater did not disappoint his legion of fans either, tucking deep into a square barrel that just seemed impossible to make. A super tricky tube ride that scored him a 9.50, Slater started well but couldn't keep it up and ended up taking 13th place at the Oi Rio Pro 2015.
Moving onto Round 3 and we have John John Florence tucking into a heavy pipe and disappearing inside the green room. Somehow he lined himself up perfectly for this one, sliding into the barrel as easily as he made it out. How does this guy make it look so simple?
Eliminations!
As the rounds progressed some of the highest ranked surfers on the world tour dropped by the wayside. By the end of Round 2 South African Jordy Smith and Californian Kolohe Andino were both out of the running, and Aussie chargers Julian Wilson and Joel Parkinson were also packing their bags. Perhaps being bucked off a jet ski put Parko off his game?
Wrapping Up the Trophies
Over to the women, where Courtney Conlogue started a winning streak by taking first place at Rio. She knocked out Bianca Buitendag in the final, but keep an eye on this South African surfer in the next event. She is steadily improving her result at each event this year. Over the last four events she has scored 13th, 9th, 5th and now 2nd.
As for the men, it was an Aussie vs Brazilian showdown, with flying Felipe taking on world tour veteran Bede Durbidge. Nothing could keep Toledo down, and with the whole country behind him he stomped down some serious aerials to take the trophy. This has put him just behind leader Adriano De Souza, by only 550 points. Check out the highlights of the men's and women's final in the next video, and get excited because Fiji is the next stop on the tour!