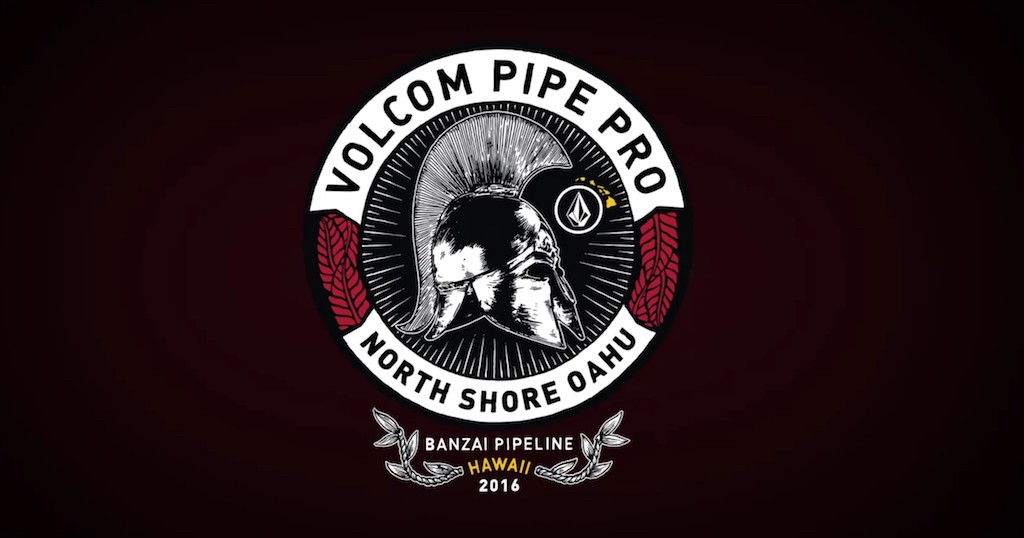 The Championship Tour may not have started yet, but Kelly Slater has been busy tunnelling to victory at the 2016 Volcom Pipe Pro. His win will give some fuel to the fire of debate about Kelly's future in competitive surfing and the likelihood of him making his world title count 12. With the 2016 WSL Championship Tour starting next month at Snapper Rocks, it's time to make your bets on who you think will take home the trophy at the end of year.
You can't take anything from Kelly just because this contest is a Qualifying Series event and not on the Championship Tour. He was still up against CT surfers like John John Florence and local Hawaiian chargers Bruce Irons and Jamie O'Brien. What probably helped him more is the fact that he has 11 world titles under his belt and treats the North Shore like a second home.
On day 2 of the event competitors were greeted by light offshore winds and 8 to 10 foot barrels. Picture perfect surf, and even the local chargers were saying that this was one of the best days of the winter so far. A horde of surfers sat in the channel waiting for the contest to end so they could get their share of tube time. Here are the highlights of the entire day…
The 2016 Volcom Pipe Pro attracted surfers from all over the world and a whole bunch from the host island. Hawaiians were by far the strongest contingent in the competition line up, and that's no surprise. But there were also surfers from places like Japan, Uruguay, Argentina and Portugal, along with the usual Australians, Americans, South Africans and Brazilians.
The odds were certainly in Hawaii's favour for crowning an islander the champion. Over the previous 6 years the contest was won by a Hawaiian 5 times. The only outsider to win before? Who else than Kelly Slater, and now he has two trophies in the bag. Jamie O'Brien did manage to take home a consolation prize, thanks to his insane 10 point barrel in Round 4 a $1,000 cheque was waiting for him on the beach.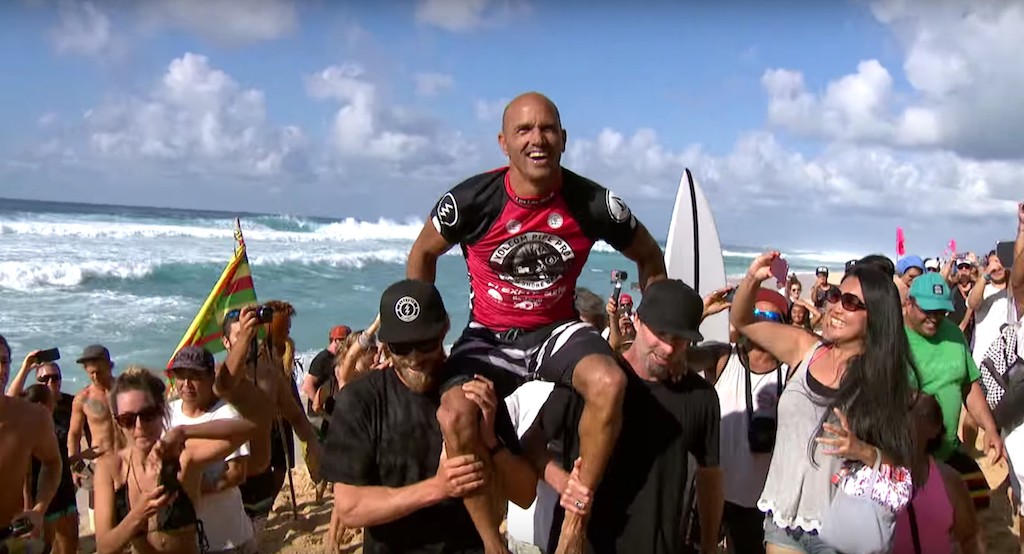 Surprisingly no Brazilians even made it through to the quarter finals, which might influence your predictions on the outcome of the 2016 professional surfing season. John John, who has won 4 times at this event, more than any other surfer, got knocked out in the quarter finals. Bruce Irons, Makai McNamara and Jamie O'Brien all made it to the final to battle it out with Slater, but he led the pack by more than six points when the time up horn blew.
So that's it for another year, the 2016 Volcom Pipe Pro served up some of the best Pipeline contest waves of recent memory, let's hope next year is even better. Check out the highlights from finals day next and stay tuned for the Gold Coast Pro next month…