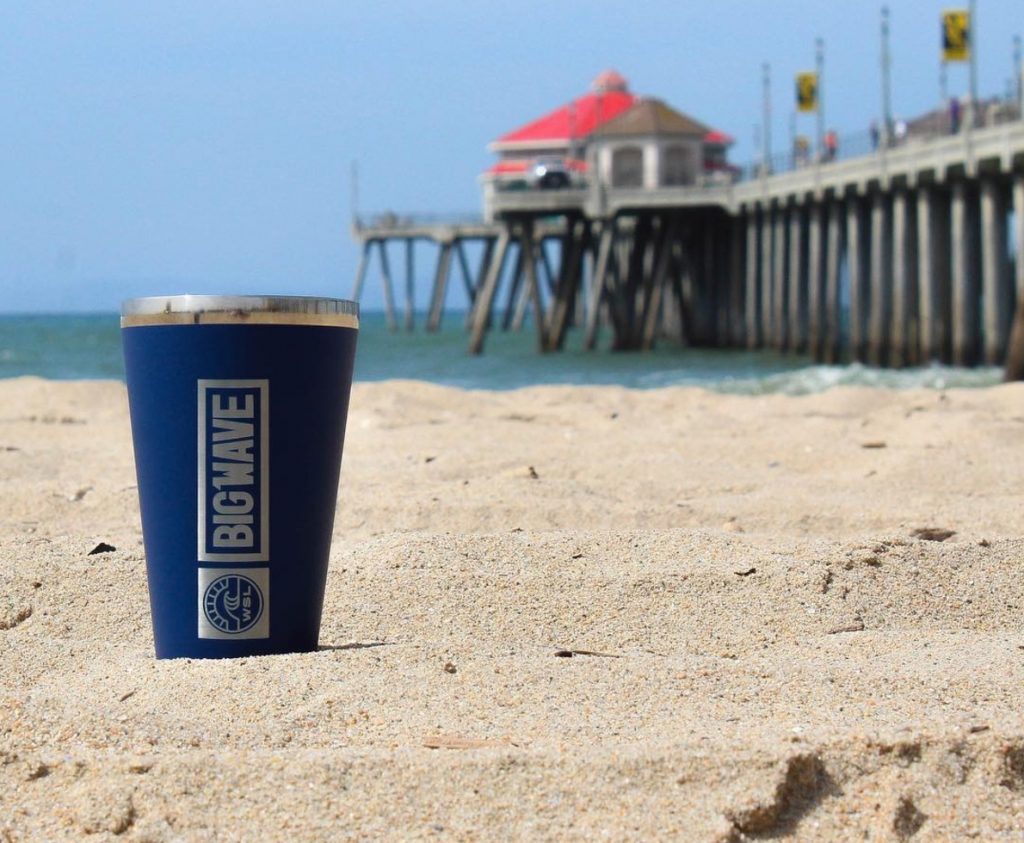 The World Surf League is pleased to announce the multi-year partnership with Hydro Flask, the award-winning leader in high-performance, insulated stainless steel flasks, as the official water bottle and drinkware sponsor of the WSL Championship Tour and Big Wave Awards in North America.
"With roots in Hawaii and surf, it's a great fit for our brand," said Scott Allan, General Manager at Hydro Flask. "We're excited to partner with the WSL and combine our efforts to save the world from lukewarm."
Hydro Flask will be integrated into every CT event in North America, in addition to the prestigious Hawaiian Pro and Vans World Cup of Surfing. Continuing through December 2019, the partnership sees the WSL and Hydro Flask working together on consumer experiences and licensed products. Hydro Flask is the number one over-all American water bottle brand in Sporting Goods and Outdoor, according to Sports One Source SSI reporting.
"We are excited to team up with Hydro Flask and share their incredible products with athletes and fans everywhere," said Beth Greve, WSL Chief Commercial Officer. "Hydro Flask is synonymous with enjoyment and celebration of the outdoors, a healthy lifestyle and high-performance which makes this partnership such a terrific fit. We look forward to working together to celebrate Hydro Flask's innovative products along with the world's best surfers on the world's best waves."
Hydro Flask is the award-winning leader in high-performance, insulated stainless steel beverage and food flasks. Founded in 2009 in Bend, Oregon, Hydro Flask is committed to bringing customers Unexpected Refreshment each and every time through the unique combination of temperature, taste and transport. Every bottle features the company's TempShield™ double wall insulation to keep beverages at the desired temperature, 18/8 pro-grade stainless steel to ensure pure and refreshing taste, and durable powder coat and ergonomic design for the ultimate in transport. Hydro Flasks are stylish, BPA-free, recyclable, and backed by a lifetime warranty.
Their new giving program, Parks for All, supports the development and maintenance of public green spaces, so people everywhere can live healthier, happier and more fulfilled lives. Learn more about Hydro Flask, Parks for All, and their mission to save the world from lukewarm at www.hydroflask.com
Featured image: @hydroflask via 

Instagram