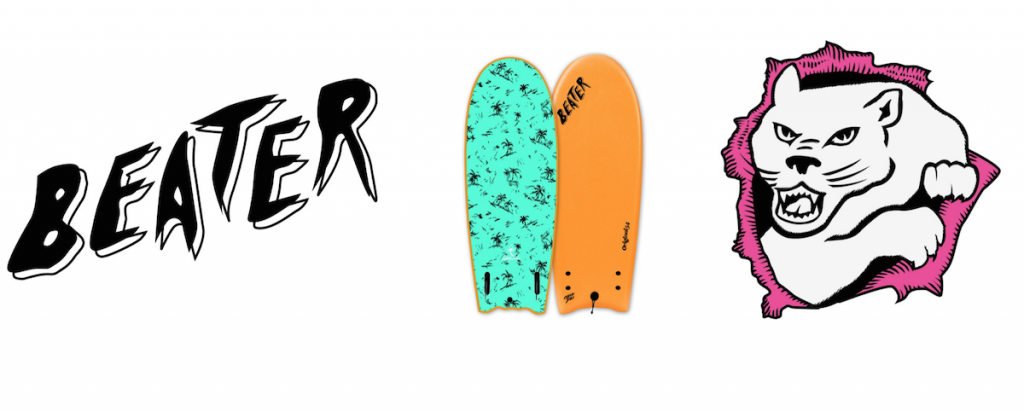 Catch Surf Beater Boards are back and better than ever, with a whole range of new models available for the summer of 2015. The Original "48 and "54 have been treated to a variety of new graphics and technical tweaks to improve performance, and there are a whole bunch of new Pro Models now available thanks to some of the best surfers from across the globe signing up with Catch Surf! These guys have been really putting the Beater through its paces, showing exactly what can be done on these versatile foamie surfboards.
The Pro Models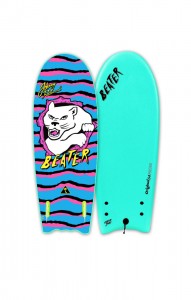 Catch Surf has recruited some of the world's best surfers to ride their boards, and a whole bunch of shredders have a custom Beater Board in their name. Aussie Julian Wilson, who won at the Pipe Masters in 2014, has his own signature model with an awesome Crocodile Dundee graphic on the slick bottom! The new 2015 Kalani Robb Pro Model has a sick green, yellow and red slick bottom with the Lion of Judah flying the Rastafari flag. As for the 2015 Johnny Redmond Pro Model, you'll see the Catch Surf cat snarling out from the bottom. Besides the rad new graphics, the new Pro Models feature a fin system that allows riders to fit their favorite FCS setup to boost the Beater's performance up a notch or two.
Morgan Just Getting Shacked on his Beater
If you have any doubt about just how much fun a Beater Board can be then just sit back and watch the next video. Click play and within just a couple of minutes you'll be itching to take out one of these soft tops out at your local beach break.
For Those Small Days
A whole bunch of Catch Surf riders hooked up to give their Beater Boards a work out on some small waves, with kneeboarding, lay-back snaps and miniature barrel rides all caught on tape. Check out how much fun you could be having.
Choose Your Beater
Summer is around the corner, and we all know what that means. Warm sunshine filled days and a serious lack of swell. If you live near a beach that gets black balled then a Beater Board is a must, but even for surfers whose local beach has no surfing restrictions the Beater Board helps you get the most out of gutless waves. Every surfer needs a Beater in their quiver, so grab one from the DriftingThru store now.