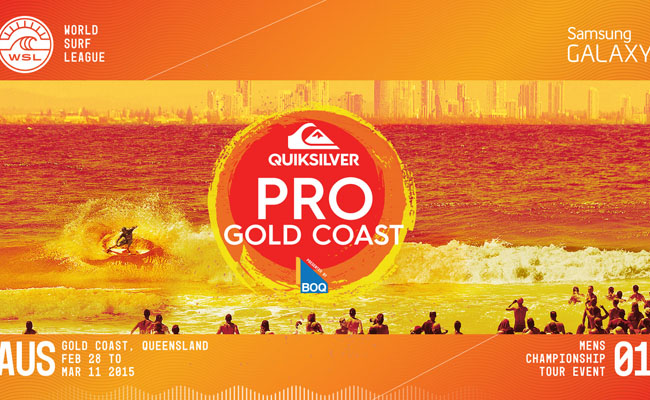 Who would have guessed the first event of the new WSL would be one of the strangest ever. Controversy, upsets and hilarity, all alongside some awesome surfing. If this is a sign of things to come for the world's best surfing competition then we tip our hats to the organisers and athletes. Passion is what the professional surfing world and it's fans are crying out for. From Medina's outburst to Freddy's frustration, this year's Quiksilver Pro Gold Coast kicked off the 2015 season in style.
World's Best Surfers? Hold Please…
Poor surfing conditions put the competition on hold for a whopping ten days, and even led to WSL organisers extending the waiting period for the event. Despite holding on for the surf gods to serve up the goods, the event finally got underway with waves that very few were impressed with, but things did get better. On one of the lay days an expression session spiced things up a bit…
Smashing Boards and the F-Bomb
Two of the stand out moments from the Australian event have to be the reaction from Freddy Patacchia Jr. and Gabriel Medina after getting knocked out in the round stages. Freddy took out his frustration on his board, pumping it into shore and ollying it onto a rock. #FreddysRock came to life, and in good humour Patacchia put a surfboard up for grabs for whoever posted the best picture on Freddy's Rock.
Defending World Champion Gabriel Medina didn't take his third round exit so gracefully, and made his views heard in a post heat interview. First of all blaming the waves for his poor performance, then questioning the decision of WSL commissioner Kieran Perrow, and finally laying into his heat competitor Glenn Hall, all on a live broadcast. Saying 'f**k you' on a live broadcast is likely to bring the rising star a fine at least, but we'll have to wait and see if a suspension comes too.
Who Made It to the Finals?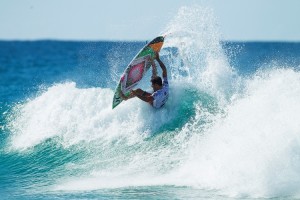 By the time it had come the finals, Slater, Parko, Medina and John John Florence has all fallen by the way side. A few upsets there, but for the women there was no big surprise in who was left to battle it out. Stephanie Gilmore and Carissa Moore went head to head in the women's final, with Moore confidently laying her claim to the trophy. In the men's, Julian Wilson couldn't follow on from his Pipeline victory and lost to Filipe Toledo, who surfed incredibly throughout the event. So no Aussies took home titles from the Quicksilver Pro Gold Coast this year, but perhaps they can do better in the next event at Bells Beach. Watch the action from finals day at Snapper Rocks below: