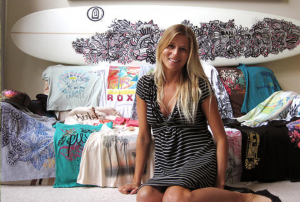 Have you ever walked into a surf shop and saw a cool T-shirt with a design that just catches your eye, and wondered, who's the talented person who design's all the surf clothing?
Well let us introduced you to Lauren Taylor Davis. She might not have designed the shirt you are wearing right now, but take a look at your friends shirt there's a good chance they could be wearing one of her creations. Lauren has worked with top surf brands like O'Neill, Roxy, Quiksilver, Maui & Son, Vans Shoes, and the list goes on.
Lauren Taylor Davis is a freelance graphic artist who specializes in Girls, Juniors, Mens Apparel, Graphics and Textile prints.  She was born and raised on the island of Kaua'i and graduated from FIDM Graphic Design in 2006 and has been create amazing work ever since.
Lauren is now branching off with her own Etsy Store LAUREN TAYOR CREATIONS that currently carries her Designs on Greeting cards, iPhone cases, Notebooks, and Beach bags. Lauren say's "With a background in creating Graphics and Prints for the surf industry, I have always had a passion for creating art using all types of mediums. My designs show my colorful style of illustration, photography, and love for Hawaii".
If you would like to contact Lauren for a freelance project, or get a unique iPhone case, or beach bag just follow the links below
Lauren Taylor Davis
Email: [email protected]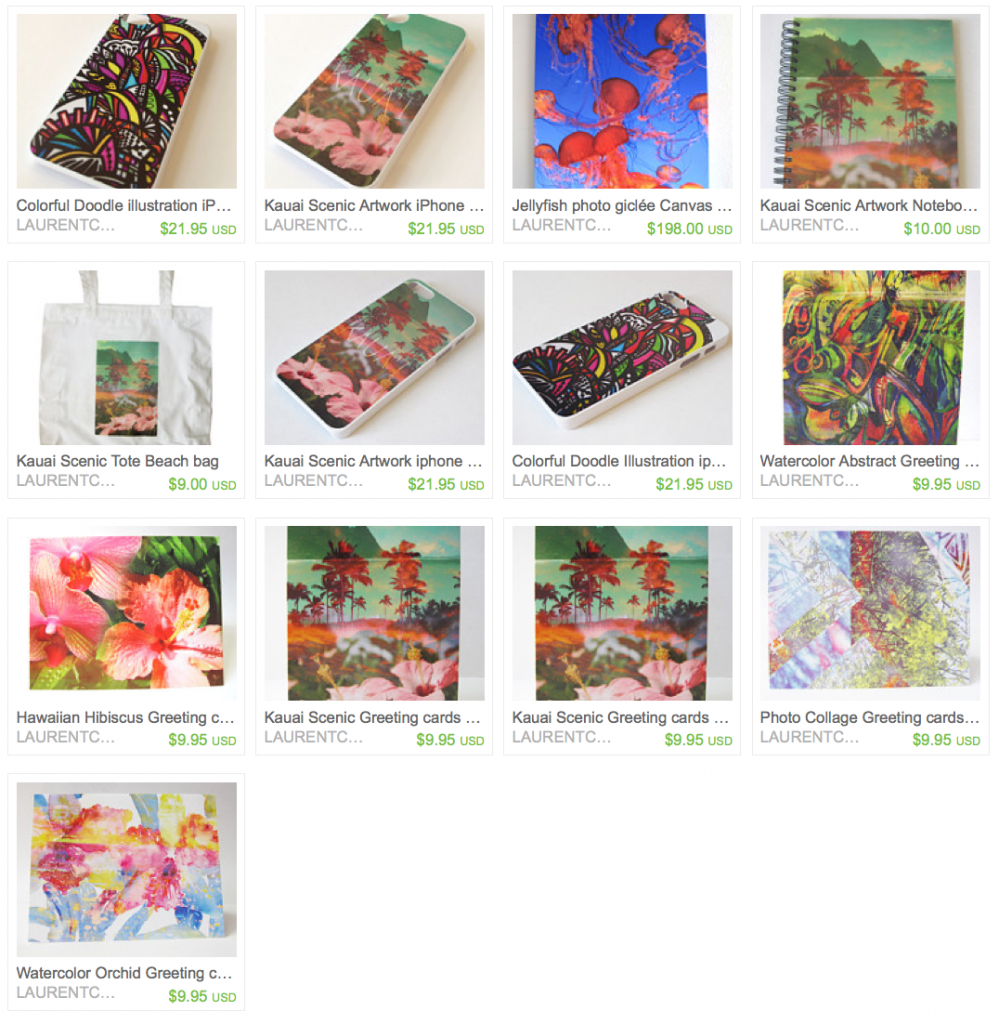 ​CLIENTS
VISIBLE APPS.COM
HINANO TAHITI
VANS SHOES
O'NEILL
AUM CLOTHING
CRAZY SHIRTS
MAUI & SONS
PORT OF LA
DC SHOES
TORRID
COLEMAN
IRON HORSE JEANS
PACIFIC SUNWEAR
BILLABONG
ADD BLACK
ROXY
QUIKSILVER
AARON CHANG
HANG TEN
RUSTY
O'QUINN
MIKOH SWIMWEAR