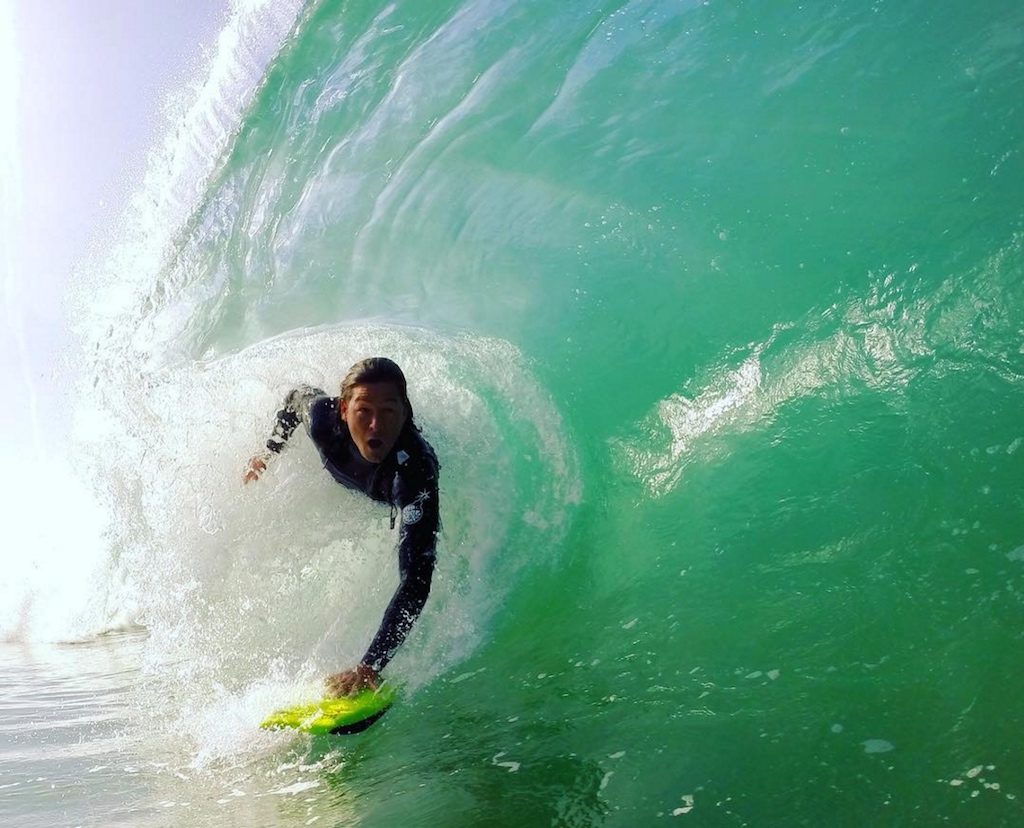 Small days at the beach just got a whole lot more fun thanks to the Catch Surf Womper! This mini surf-riding machine is like a cross between a bodyboard and a hand plane, and you can ride it in a bunch of different ways. Catch Surf had to bring a big followup to their awesome Beater Board and they have done just that with the Womper. Easy to stuff into your backpack, super light and durable, this little wave slider will get you out in the shore break surf for some sandy tube rides. The crew at Catch Surf are loving their new toy, Kalani Robb in particular…
Catch Surf have kept things simple with the Womper, leaving it up to you and your imagination on how you want to surf it. Use it like a bodyboard under your belly or grip it in one hand and tuck into the hollow ones. No leash, no fins, no problem! This thing is about pure fun. The Catch Surf Womper is also really affordable so adding one to your quiver of surf craft isn't going to put a dent in your bank balance.
Constructed with a solid dual-composite core the Womper doesn't flex too much and stays stiff so it really flies down the line. On the outside it has a throwback polyethylene deck just like you see on regular bodyboards, coming in a whole bunch of funky colors. Down below it has a slick skin bottom with a high-density construction to shake off all those scrapes and scratches. Measuring just 16 inches in length it's compact enough to carry around just about anywhere.
Catch Surf team rider Kalani Robb has been putting the Womper through its paces in Hawaii, just check out his style in the next shot…
It's not just steep and deep drops into shallow water that the Womper can handle, you can get fully barreled on these things too. Now for some tunnel vision from the Womper, sights like this really are priceless…
Still not convinced? If you want to step things up a level you can combine the Catch Surf Womper with a pair of swim fins to get yourself into those bigger sets early and add some extra control to your ride. Pick up a set of Churchill Makapuu swim fins or even the Makapuu Pro swim fins to up your game. Now go check out the whole Catch Surf Womper range here to see which design you'll be getting!