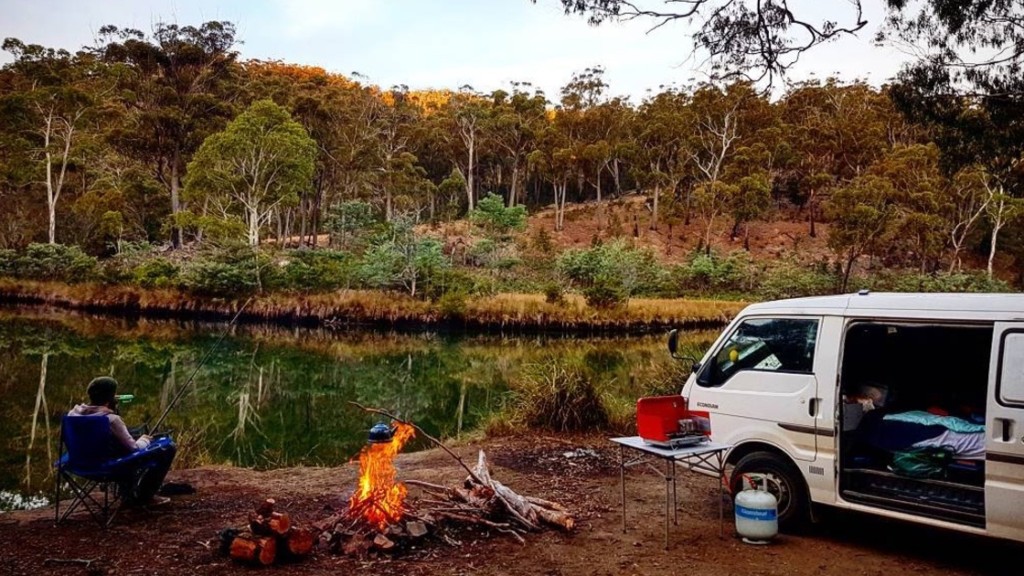 Stumping up your hard earned cash to spend the night sleeping on the ground or in the back of your van isn't the only option when it comes to camping. If you know where to look there are seemingly countless places where you can camp for free! OK, so you won't have the luxuries of hook-up mains electricity or toilet and shower blocks, but that's what you're paying for in the first place. Getting yourself off the grid and surrounding yourself with beautiful nature is the main reason for camping anyway, so give paid campsites the boot and start boondocking! (otherwise known as wild camping and dispersed camping, or simply camping for free).
Public Lands Cost You Nothing
Would you believe that there are somewhere in the region of 450 million acres of completely-free-to-camp-on public land in the USA! Subject to a few rules that are more or less along the lines of common sense, you can camp on all these public lands. US National Forests & Grasslands are very much a free campers friend, and you can camp anywhere as long as it's not near a developed campground or next to a recreation area. This is backcountry camping so don't expect amenities, but you can camp for up to 14 days before having to move on! Bureau of Land Management (BLM) is another option for free campers, and work in a similar way to National Forests, camp away from established campsites and expect no amenities, however the maximum stay in one area is a little longer at 21 days.
A Quick Guide to the Best States
When comparing East and West, West wins hands down. Much of the national public land is in the Western United States, with the Eastern seaboard largely private land. If you want to stay near the coast then you'll need to get far away from the cities in California, most options are in the north, but Oregon and Washington offer plenty more choice. The state with the most public land? It's Nevada, so if desert camping is your thing that's the place to head. Idaho, Utah, and Colorado are three other states in the top ten when it comes to the amount of public land they have to enjoy.
Resources for Free Camping
Choosing your spot to camp for free is made much simpler with the help of a few choice online resources, so plan ahead to make everything go smoothly! Here's where to find what you need:
National Forest Locator Map – All the National Forests in the United States pinpointed on Google Maps, it couldn't be simpler.
Bureau of Land Management Navigator – Discover your public lands through maps and datasets with this powerful search tool
Public Lands Interpretive Association – A handy interactive map that lets you explore public lands in the western states
Interstate Rest Areas – If you find yourself on the road and need to stop over and rest for the night, this national directory of overnight stay rest areas will come in handy!
Share Your Best Free Camping Spots!
When you've found the perfect backcountry camping spot why not share it with other like-minded campers! The website freecampsites.net is like a GPS locator and social network for free campers, where people share awesome camping spots so others can find what they discovered. Read reviews and tips, then leave your own reviews, and keep building the directory.
If you have any free camping tips, resources, or spots you'd like to share, add them to the comments section below 🙂
Featured image: @jappevda via 

Instagram