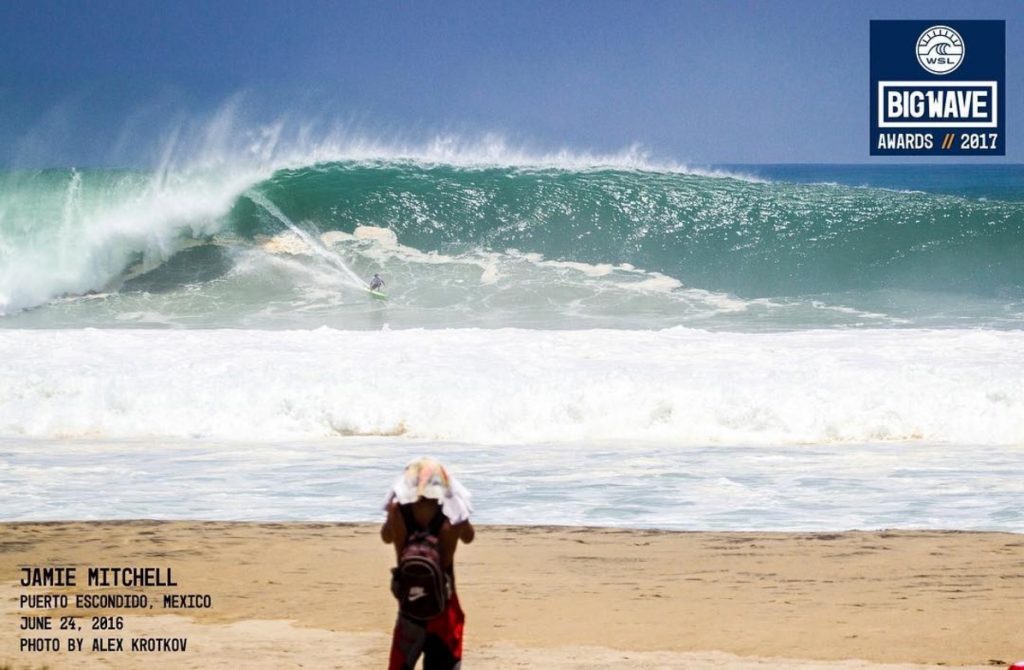 Big wave spots across the world have been firing this winter, and the world's best big wave chargers have not let the bombs go unridden. There have been heaps of entries sent in for the Billabong Ride of the Year so far, and hopefully there are still a few more to come before the winner is picked. We've picked out our favourite rides from six insane big wave spots spanning the globe. Saying these guys have balls of steel is still an understatement…
Dane Gudauskas at Cloudbreak
The setup for this monster wave is just perfect, and Dane draws a super smooth line to make this barrel look way too easy. It might not be the biggest wave of in the list, but it sure is one of the best looking!
–
Sebastian Steudtner at Nazaré
You can hardly see Steudtner as this clip starts, just the white trail slicing down the face of this enormous Nazaré face. Somehow he manages to get his turn in just in time to escape the ferocious lip pummelling down behind him.
–
Makua Rothman at Puerto Escondido
Rothman drops in a tad late on his Puerto Escondido behemoth, but that doesn't stop him from setting his edge and skilfully manoeuvring his way into a heaving barrel. Just goes to show you don't need a smooth start for a stellar finish.
–
Grant Baker at Jaws
The speed Baker picks up as he pops up on this Maui monster is phenomenal, as is his timeless power stance that gets him through the inevitable air drop. He takes on Jaws with all his might and it pays off.
–
Ben Andrews at Maverick's
Navigating the crowd at NorCal's premier big wave spot can be hard enough, but when you snag Maverick's bomb like Ben Andrews does in this clip you've got to have your mind on the job. Despite a drop in almost unfurling in front of him he takes the drop and rockets off a bottom turn to escape the thundering lip crashing behind him.
Danny Griffiths at Shipsterns
Quite how Danny Griffiths navigates this mutant wave is perplexing enough, with the face of the wave transforming into steps before his very eyes. He still manages to skip over the ledge and set himself up for the next section. Well done that man!
Featured image: jamie_mitcho via Instagram