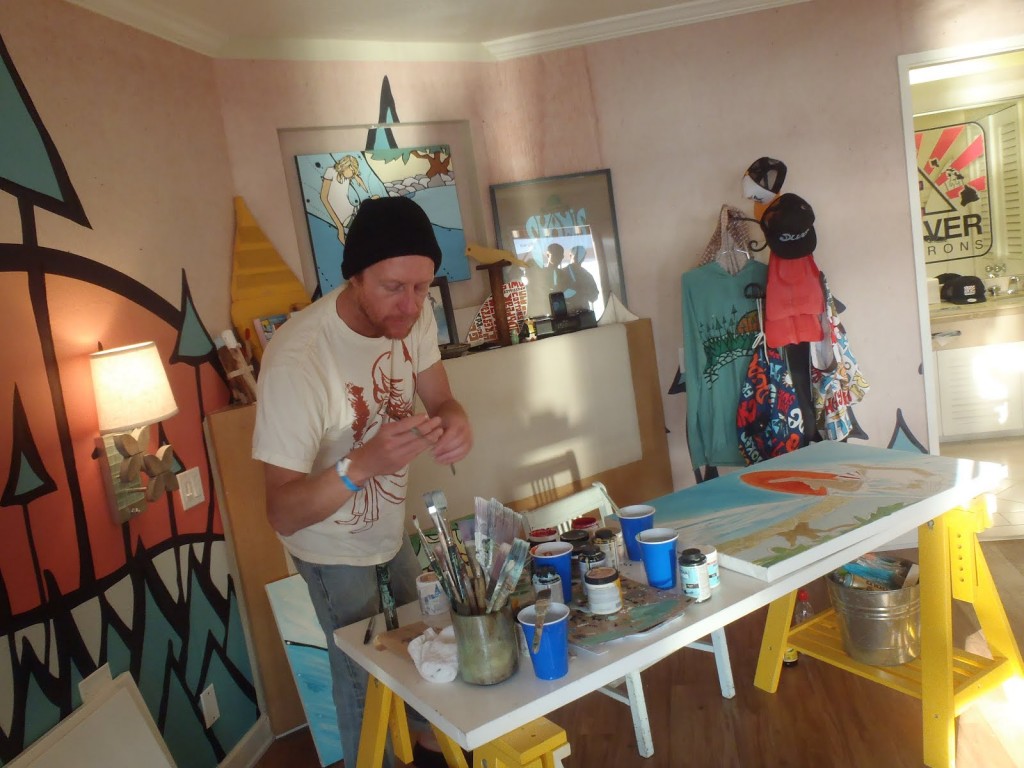 Leucadia resident Andy Davis has been making a living from his trademark surf art for over twenty years now, and his career has been a fruitful one. Even if you are not familiar with his name, there is a pretty big chance you've seen his work, whether it be up on a wall, on a t-shirt or on the internet somewhere. Andy has been drawing and painting since he was a little kid. The old Looney Tunes and Hanna-Barbera cartoons he watched on Saturday mornings had an influence on the way he draws and paints, and his inimitable style has seen surf industry giants approach him for collaborations.
Going His Own Way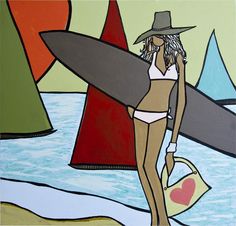 Andy started out by creating his own surf wear labels and printing his art on tees, hats and other apparel. 'Free' was his first foray into the clothing business and 'Byrd' followed soon after. He also teamed up with some palls and created a collection called 'Ando & Friends'. Soon other surf companies caught on to the skills possessed by Andy, and it was not long before he was being brought into the boardroom of Vans Shoes, Toes On The Nose, Sanuk Sandals, Billabong, and… well the list really does go on.
Besides creating artwork for clothing, Andy has exhibited his artwork across the world, over in Japan, Australia and Indonesia, right here at home in California and New York, and even in the surf towns of France and Spain. Another avenue of the creative world he has delved into is animation. He teamed up with Randall Christopher to make a series called 'Skate Sketch', watch a teaser and an interview with them both below.
Where He Is Now
In a rare insight into Andy's work and his studio, Surfer magazine made this video that gives a glimpse of how Andy creates his trademark artwork.
Andy is always busy working on his next piece of art, you could say his work is a labor of love. His imagination is the fuel that keeps his career going, and he really does thrive off the feeling he gets from his art. In Andy's own words, he explains, "Things I like to make take me away to a special place where I feel I can take a permanent vacation."
His new website is going live very soon, in the next couple of weeks, so head over to AndyDavisDesigns.com and check out Andy's latest work and find out what he is working on next. If you can't wait to get your hands on some original Andy Davis artwork, you can purchase a huge variety of original paintings, giclees on canvas and prints from mynameisandy.com