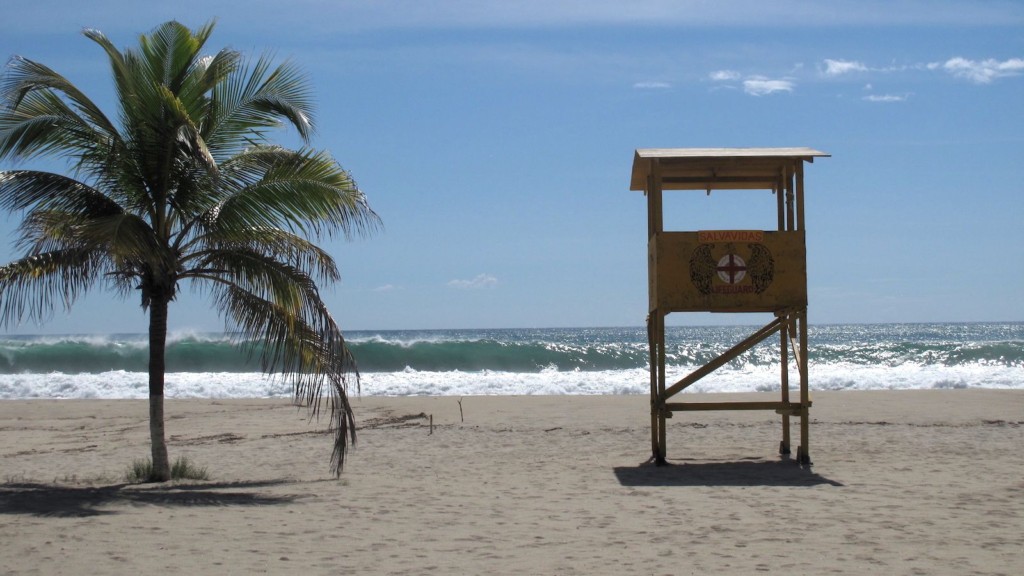 Deep down south in the state of Oaxaca, Puerto Escondido has become renown in the surfing world as a big wave spot, but what about when the swell isn't triple overhead? Visiting this surf town outside of the big wave season doesn't make it any less worthy as a surf destination, in fact you'll probably surf more unless you only paddle out when the waves are taller than the palm trees on the beach.
Playa Zicatela is home to incredibly punchy beach break waves on even the smallest of swells, with waves jacking up on the shallow sand to dredge and barrel. There's a strong contingent of bodyboarders here, who capitalize on the short inside waves for coverups. Shortboarders take full advantage of the a-frame peaks that spike up along the shoreline, and while there are the inevitable closeouts, there are plenty of short thick walls to hack through and hollow zippers to tuck into if you're fast enough.
But enough of the surfing for a second, what's it like being a surf bum here? Accommodation can come very cheap indeed if you search around (like $10 a night cheap for a dorm bed at Pipeline Hostel). If you fancy a little luxury, an apartment with kitchen, air-con bedroom, living room with Wi-Fi and cable TV, you can find that for around $500 a month during the low season if you look hard enough. With places spread out along the beach and going back up the hill behind it, it's not too hard to find a place within 5 minutes walk of the beach, or even closer. This makes maximizing time in the water easy!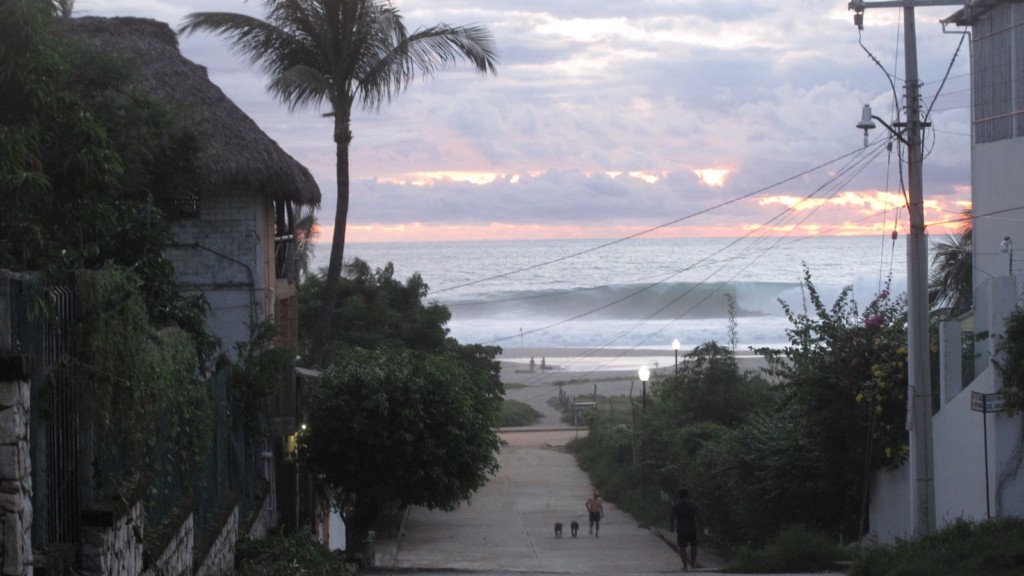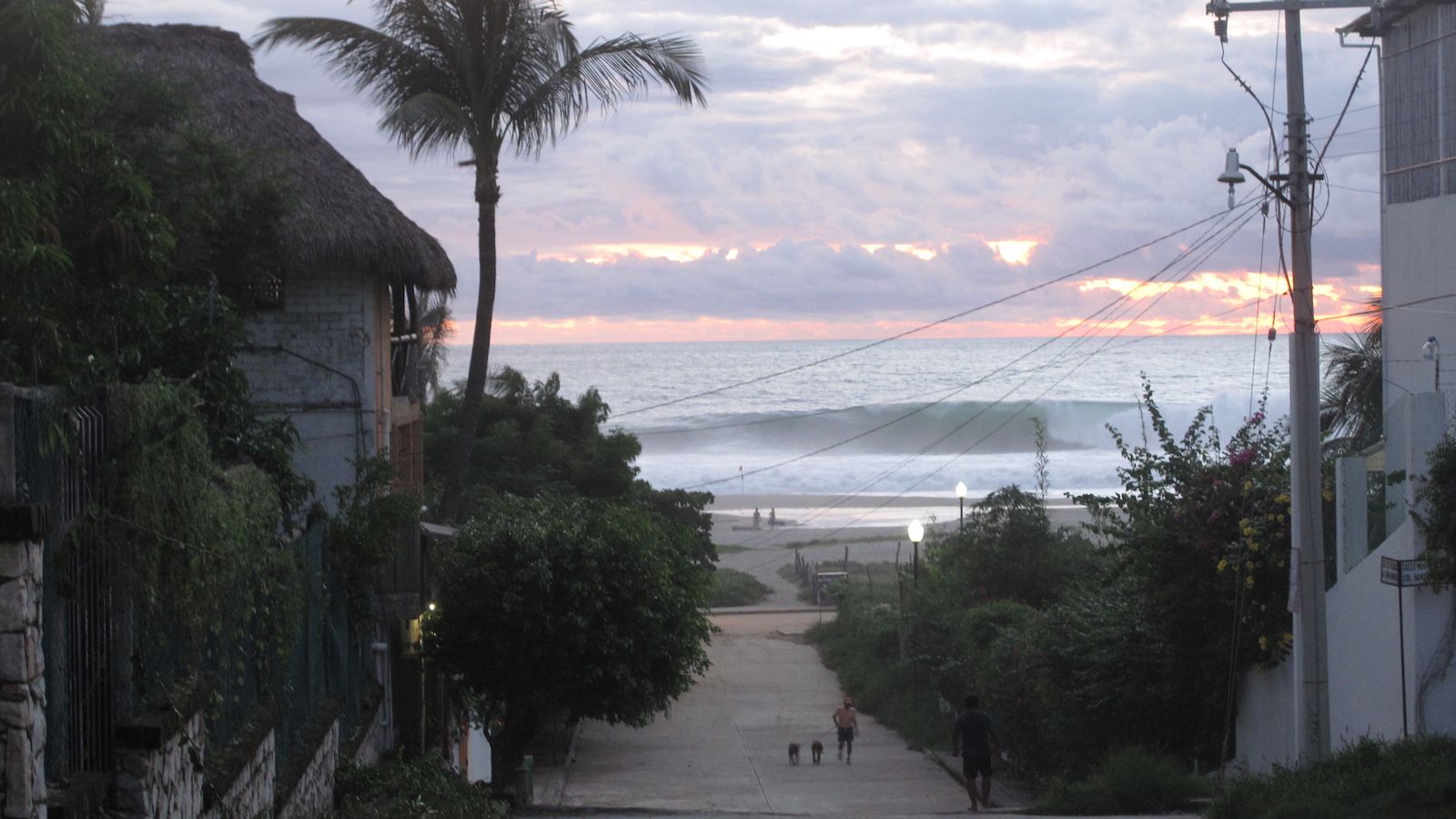 Keeping yourself fed and watered is important too, and that comes easy and cheap in Puerto Escondido. There are little corner taquerias all over the place, great to fill up quick before or after a surf. Just behind Playa Principal is a great local restaurant where five tasty tacos, filled with beef, pineapple, diced onion, and cilantro, can be snapped up for just over $2, and a cold Victoria cerveza to wash them down will set you back just over $1.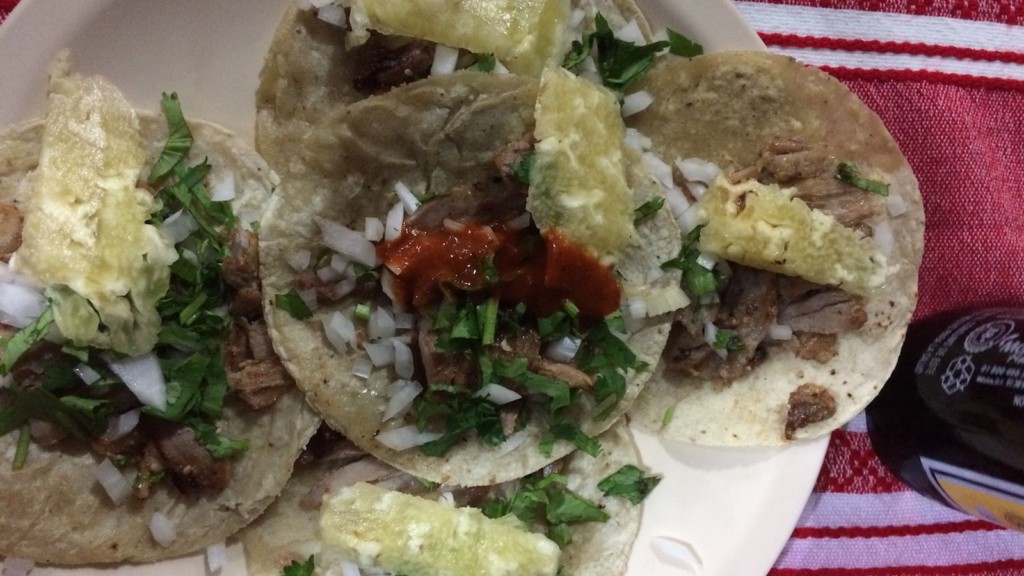 Most of the attention that Puerto Escondido gets is all about the heaving barrels at Playa Zicatela, but there's a whole bunch of other surf spots in this corner of Oaxaca. Right at the southern end of Zicatela Beach is the point break left of La Punta, an altogether more forgiving wave with a handy channel for escaping the cleanup sets when they roll through. There are a few take-off points to choose from, and the rule of thumb here is the more experienced you are the further up the point you start. It can be a big drop off the top point, but if you make it round the first couple of sections and keep cutting back you'll enjoy a ride straight through past the other two take-off spots.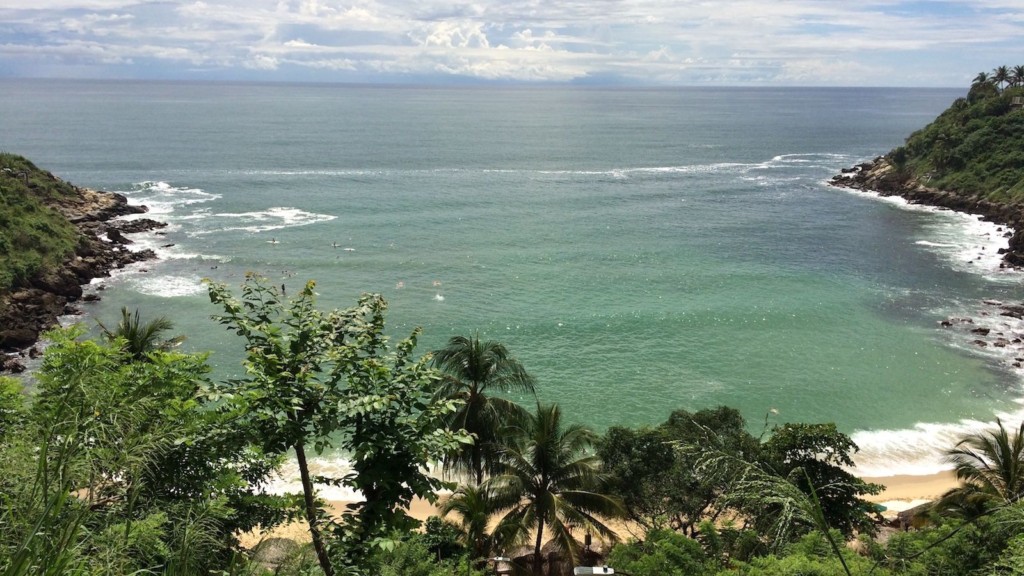 Nearby Playa Carrizalillo, a small cove bay within Puerto Escondido, can also serve up rights and lefts when the swell really gets big, but most days it's a calm beach better suited for stand up paddleboarding or laid-back longboarding. Just outside of the town, around 4 miles south, is Barra de Colotepec, where sandbars are shaped by the river mouth and surfers are thin in the water. The waves still pack some punch here, so if Zicatela is crowded or you just fancy a change this is a great spot to explore.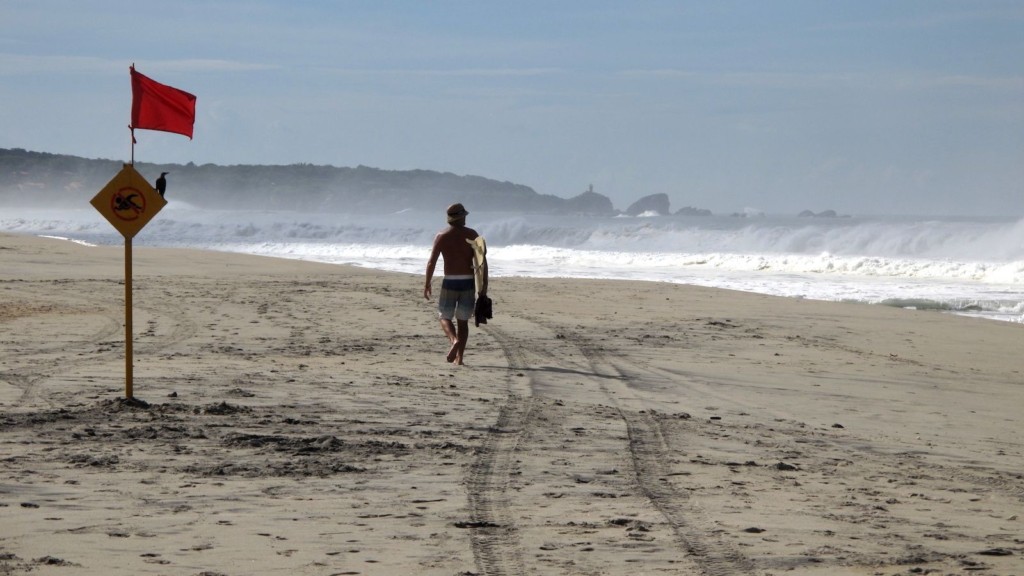 Outside of Christmas and New Years, along with the height of summer, Puerto Escondido is pretty chilled out, the roads are quiet and it's no hassle getting around. You'll want to learn some Spanish basics to get yourself started, English isn't exactly widely spoken here, but that just makes it more interesting. The nightlife is certainly here if you want it, with Barfly Zicatela the locals favorite for a late one, and Palapita Bar a top spot for a quiet drink. Don't worry about the stray dogs prowling the streets, they're mostly friendly!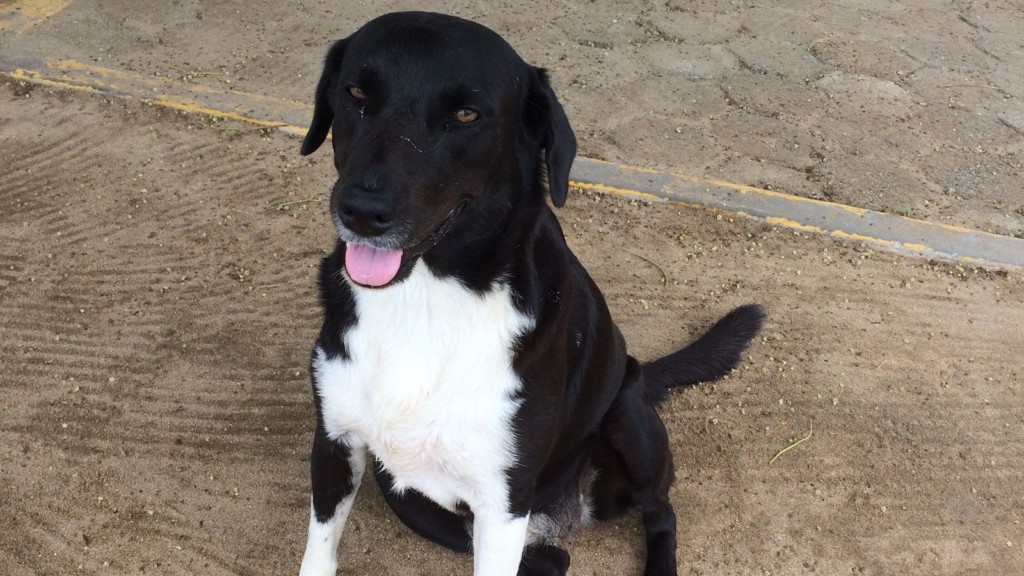 So there you have it, Puerto Escondido is the perfect spot to let the weeks, or months, drift by while you surf every day, eat delicious local food, and soak up the sun, without breaking the bank! You can fly direct from Mexico City airport, and if you don't want to bring a surfboard with you try Odyboards Surf Shop for a decent range of second-hand boards and great value custom boards. Start planning your trip now!