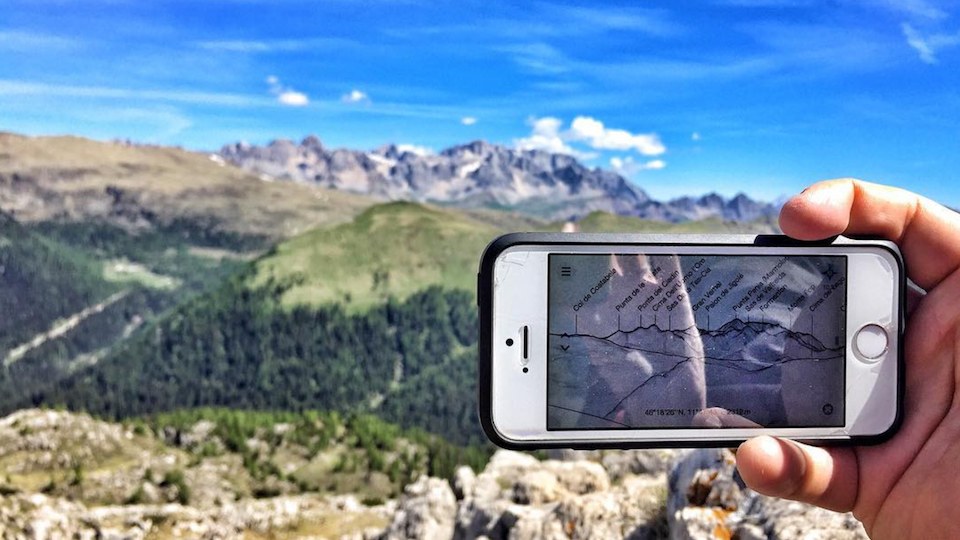 You might head into the great outdoors to disconnect from technology and immerse yourself in the natural world, but you could be surprised at just how much a mobile device could enrich your experience out there. Not texting, playing games, or checking social media, instead download these powerful apps for the great outdoors and learn so much more about the wilderness you're exploring!
All Trails
First up is All Trails, an indispensable list of hiking trails through all of the most beautiful spots in the country, and then some. No matter where you are (as long as it's not in the middle of a city), All Trails is sure to have a trail nearby for you to try. Its database is vast, with 50,000 trail maps and counting, plus it's easily searchable, so if you want to plan a hike in a destination you're visiting next month it's simple to do so. All Trails will also use your GPS tracker to make sure you stay on the route, and record stats like your maximum speed and total distance travelled!
PeakFinder
While you're out there hitting trails and exploring the backcountry, whether it be on foot, bike, ski, kayak, or any other form of transportation, do you ever find yourself looking around, wondering about the hills and mountains that surround you? You're in luck, because there's an app for that! With PeakFinder, all you have to do is point your phone's camera at the mountain range, and all the names of the peaks will be revealed. It works offline, across the world, and has the names of over 300,000 different peaks!
Sky Guide
Next we have Sky Guide, which works in a similar way with stars as PeakFinder does with mountains. Just point your mobile device up towards the sky and your screen will quickly start showing the names of all the constellations out there in our galaxy and beyond. It can also point out planets and satellites, and its catalogue of stars totals an enormous 2.5 million! This app is a lot of fun for overnight camping trips, and for children it offers a fascinating experience to discover what is up there in the sky.
Gaia GPS
For real adventurers who want to get completely off the beaten track, Gaia GPS sets a very high standard for outdoor navigation tools. For professionals it has all the settings and customizability that you could hope for, so you can tailor the app to work precisely the way you want it to. The company has teamed up with Nat Geo Maps to include them within the app too. The icing on the cake has to be the fact that you can easily log your new routes and record important data along the way too, then share them with friends or other app users!
Mushroom Guide
This app is a joy to look at even when you're not out in the woods because it is so beautifully illustrated. Mushroom Guide works in the same way as a handbook, with a catalogue of mushrooms that's regularly updated. The fine drawings by Julie Johnson help you to identify whichever species of fungi you are looking at, and plenty of additional information is included in the guide. Crucially, you'll be able to find out if the mushroom is edible or poisonous, a potential life saver. There's even a function that lets you record the location of the mushroom you've identified, so you know precisely where to look next time you're in the area!
Featured image: @denisegiuliani via 

Instagram