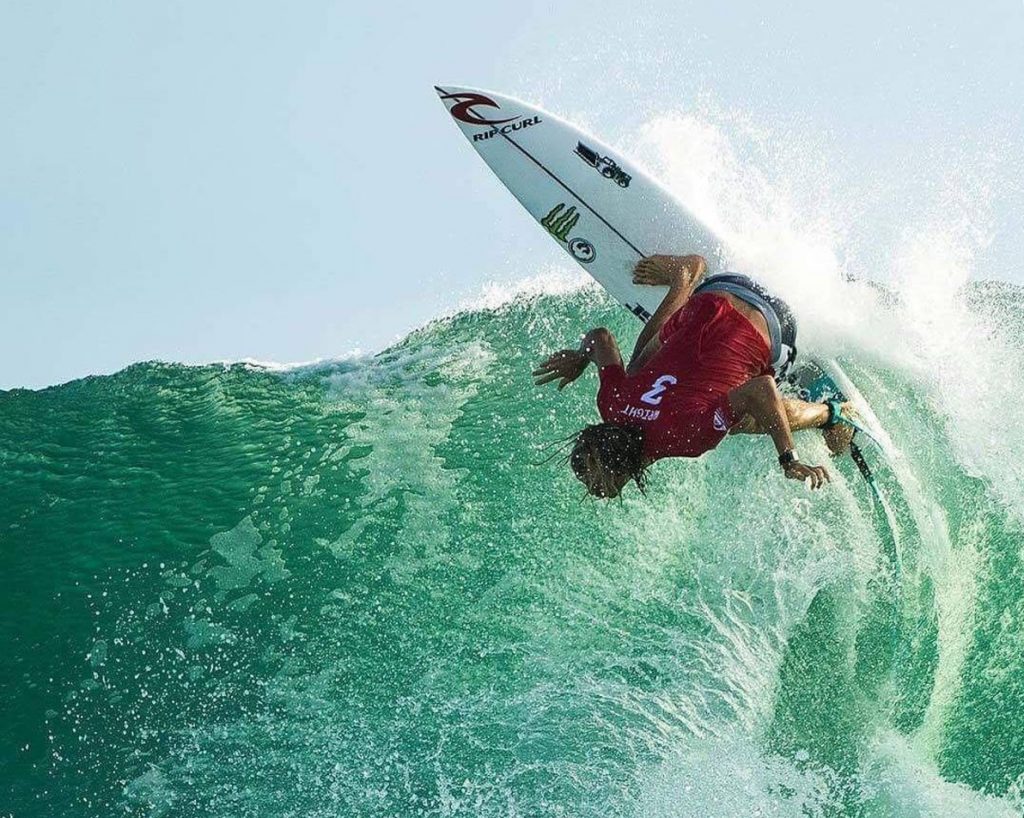 This year's WSL Championship Tour kicked off last week with the 2017 Quiksilver Pro Gold Coast, and nobody could have guessed how it was going to turn out! The pundits and armchair commentators have been pegging their bets on different surfers and talking up who they think could be in with a chance, but there's one thing everyone can agree on… this year is going to be something special.
Perhaps it's because for the old guard this could be their last stand. Kelly has already said this will be his last season and he wants another title. Maybe Fanning and Park will hang up their hats too. The new school surfers like Medina, Wilson, and Toledo are pushing the limits and getting comfy on Tour, while newcomers like Coffin and Fioravanti are set to shake things up. Now onto the contest, and just take this explosive 10-point air from Italo Ferreira for starters…
Italo wasn't the only surfer to score a 10-point ride at the 2017 Quiksilver Pro Gold Coast. Hawaiian rookie Ezekiel Lau proved he's got the skills to be on the tour with this huge stand-up barrel in Round 3…
Another surfer who was looking as comfy as ever during the contest was Joel Parkinson. He must've been relishing surfing his backyard wave without the crowds, and looked right at home when slotting into the small reeling barrel on the inside section. Parko has some insanely long rides during the contest, and here's one of them…
Parko and Ferreira made is through to the quarterfinals, but that's where the contest ended for them, knocked out by Matt Wilkinson and John John Florence respectively. In a huge quarterfinal bout between Slater and Medina, there was a last-wave-before-the-buzzer standoff. With it being so tight the decision was made after they were both out of the water! Gabriel took it by just over half a point. But wait, how about you just watch the highlights from finals day to see how it all went down!
So there you have it, defending champion Matt Wilkinson was beaten in the final by none other than Owen Wright! After suffering a devastating injury at Pipe and having to take an entire season off the WSL Championship Tour, Wright has come back to win his first event! Insane stuff, and just a taste of what to expect this year. Wright has the yellow jersey for now, but how long can he keep hold of it for? See you at Margaret River to find out!
Featured image: @owright via Instagram