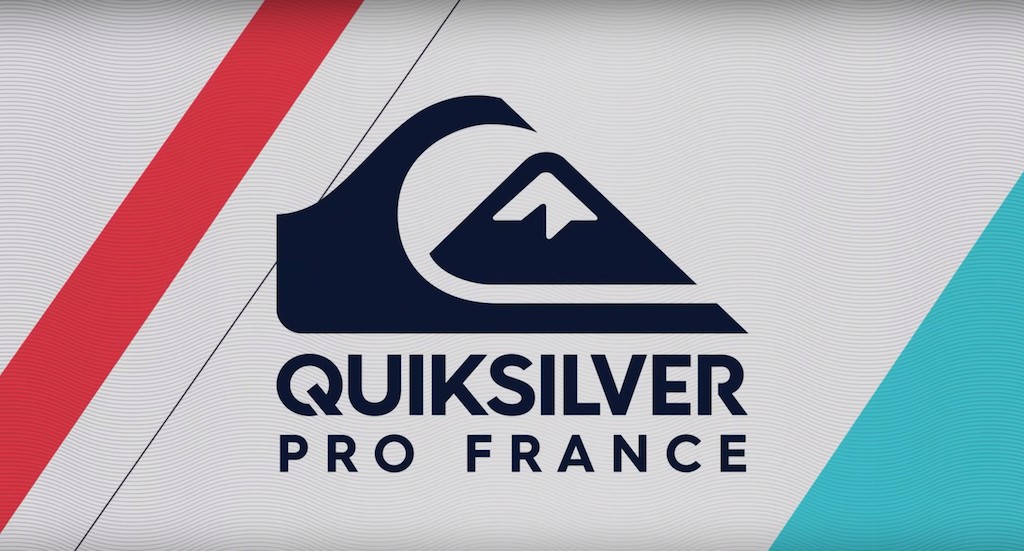 It was an uncommonly cold start to October in the Basque region of Southwest France, but that didn't put anyone off surfing the chilly barrels that were being served up in Hossegor. The Quicksilver Pro France has been a solid event in the world of professional surfing for some time now, never skipping a year since 2002. The heavy barreling waves breaking close to the shore make it an awesome venue for both spectators and competitors alike. Usually the Fall is much milder than the 4 degrees celsius that was recorded one morning, but as the saying goes, the show must go on. And here's how it began…
The 2015 Quiksilver Pro France was blessed with excellent surf, with just a few lay days called here and there to avoid the flat spells. John John Florence, the defending champion at this event, had an awesome start to the competition, scoring a huge 9.93 in his first heat. He tucked deep into a barrel and maximized his tube time before digging his fins in for a powerful layback snap. Check it out:
Florence went on to surf with precision throughout the competition, and even when it didn't quite go his way he still managed to save it somehow. Just take a look at his recovery from this frontside air he punted, unbelievable stuff:
John John couldn't quite go all the way to retain his title as the champion at the Quicksilver Pro France, but it could have ended a lot worse than being knocked out by Gabriel Medina in the quarter finals. If John John was surfing spectacularly at Hossegor, then Medina's riding was insane. There wasn't much between them in the quarter final, with just 1.33 points separating them, but Medina was on form since day one of the event.
What some people are calling the best air ever in competitive surfing history was stomped down by Medina in Round 4. He nailed a backside full rotation air and landed it seamlessly, and finished with a proud claim to boot. Super clean and smooth, Medina was rewarded handsomely by the judges for this fine display of aerial mastery.
It wasn't just beautiful airs that Medina was pulling off either, he also put himself deep into the frothing pits of Hossegor's beach break barrels. In a semi final bout with Adriano de Souza, Medina slotted himself into a racing tube and came out the other side, a wave that was fully worthy of a 10. This one is not to be missed…
It's no surprise that Medina went on to win the event, but what was a surprise was that Bede Durbidge made it to the final to face Medina. Durbidge's solid surfing was inspiring and his result means he jumped up to 11th in the rankings. Here is just one example of Durbidge's performance at France:
So that's the 2015 Quiksilver Pro France all wrapped up, now it is over to Portugal for the Moche Rip Curl Pro Portugal, and here is a little teaser…